(2006-present) DJ mum­bler is my moniker as a vinyl DJ and an elec­tron­ic music pro­duc­er.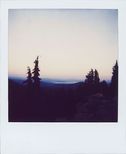 My style as a DJ is best described as eclec­tic. My taste is broad and I am equal­ly at home play­ing a 90s hip hop par­ty, an ear­ly reggae/rocksteady/ska set on 45s, funky jazz mixed with Brazil­ian and African fla­vors, or even an avant-garde/­ex­per­i­men­tal music set for an art event (djmumbler@gmail.com for book­ings).
Mix­es:
Tracks:

Radio:
I host­ed a week­ly radio show on KANM stu­dent radio for a few years. Check my mix­cloud pro­file for an archive of the last sea­son of shows.